Finally got the chance to sit down and get back to blogging again. Coming back from a week long vacation, and holiday season kicking in at the same time, makes me just want to laze around for a bit.
Last December, we escaped the cold weather of UK, and flew all the way to Cape Town to attend my brother-in-law's wedding. There are quiet a few of us going, so instead of booking us in a hotel, the future bride arranged us to stay in our own private villa. Cost and location wise, it is every holiday maker's best acommodation choice to go for.
Villa Lavaya
at sunrise. Not only does this place shows us the best view of Cape Town's famous attractions, we are also just few minutes away from the popular Camps Bay beach.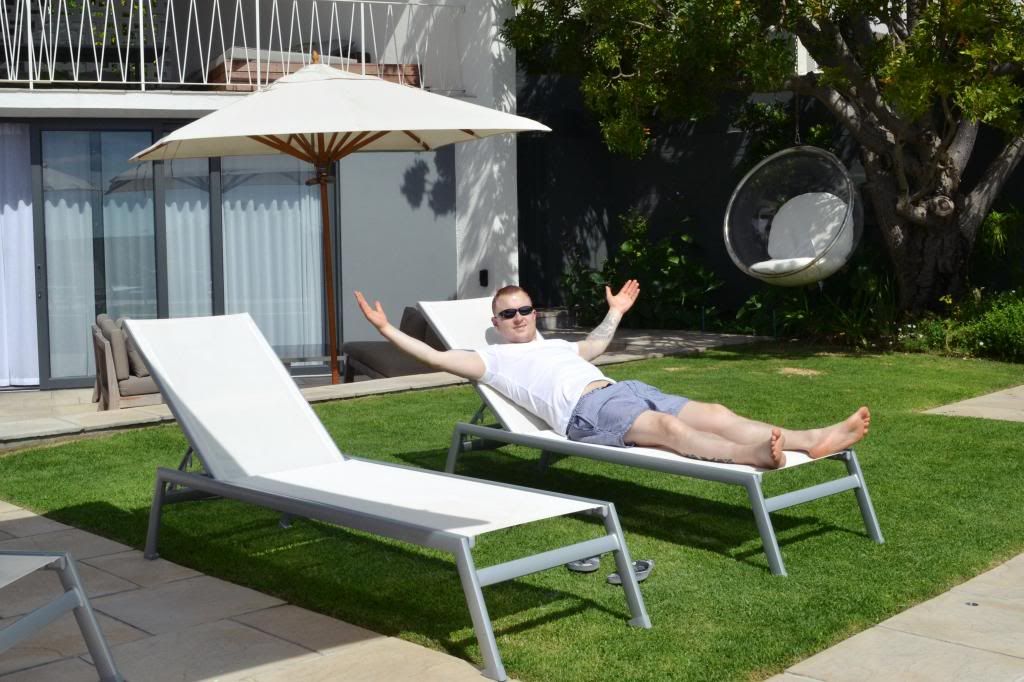 Michael went sunbathing the moment we arrived. The villa have 5 bedrooms, one of which is a Cabana Room (that's the room with sliding doors as shown above) that can be converted to a bedroom or an extra entertainment room. I particularly picked this room because it gives us straight access to the garden and pool area.
The interior shouts modern sophistication. Everything about it is just perfection down to every detail. The floor is laid out in an open plan living, perfect for entertaining friends and family. The space is bright and airy, with sliding doors which opens up to the ocean view balcony and outdoor terrace.
The view of Lion's Head outside the kitchen window. Wow, just wow!
Going downstairs is the Playroom with large pool/billiard table, extra fridge for drinks, and flat screen TV. Just the perfect spot to keep the boys (and girls) entertained.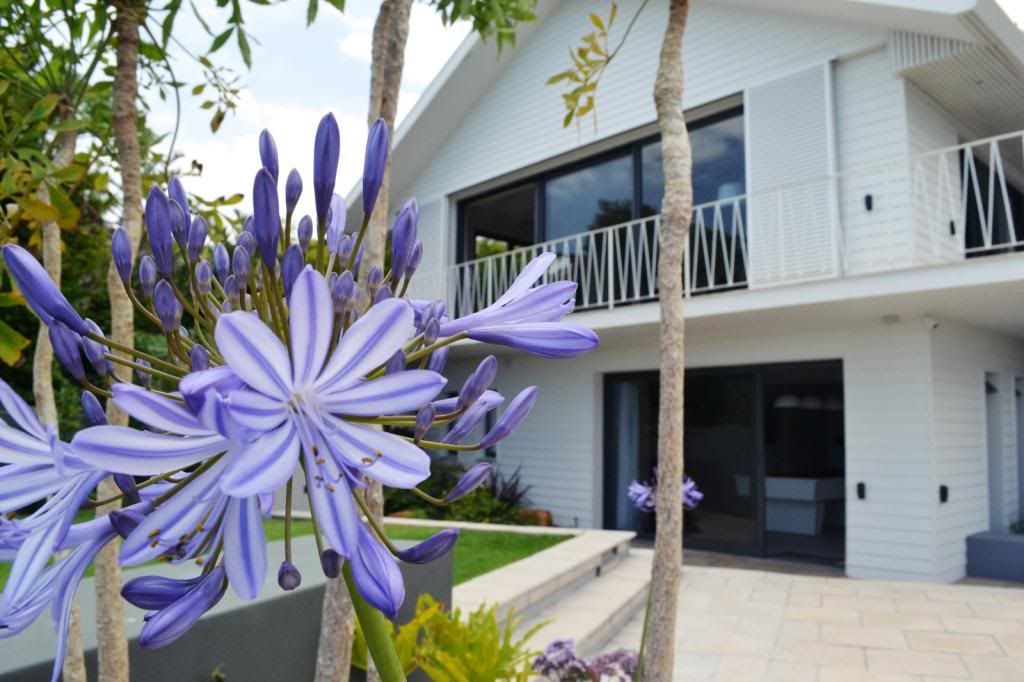 Not to forget to mention Victor, the friendly live-in housekeeper, who welcomed us and looked after the whole house during our stay there.