This post has been way long over due, but better late than never, right? So let me start off this one with a cone of ice cream in my hand. Don't you just miss summer? One of the many memorable things I've done before the cold weather starts creeping in was my trek to see the Durdle Door.
Like many of my travels, I wasn't planning for this trip. Last August, we travelled all the way to Weymouth to watch the
Olympic Sailing Events
. I tried to persuade everyone to make a quick detour to Durdle Door on our way home as it is not far from where we were anyway. Glad they all agreed!
Durdle Door is a limestone arch located on the massive Jurassic Coast in Dorset. To say the least, it is one of the most visited natural landmark in Britain. When I found out about this place and saw some of its breathtaking photos, I've always wanted to visit the place myself.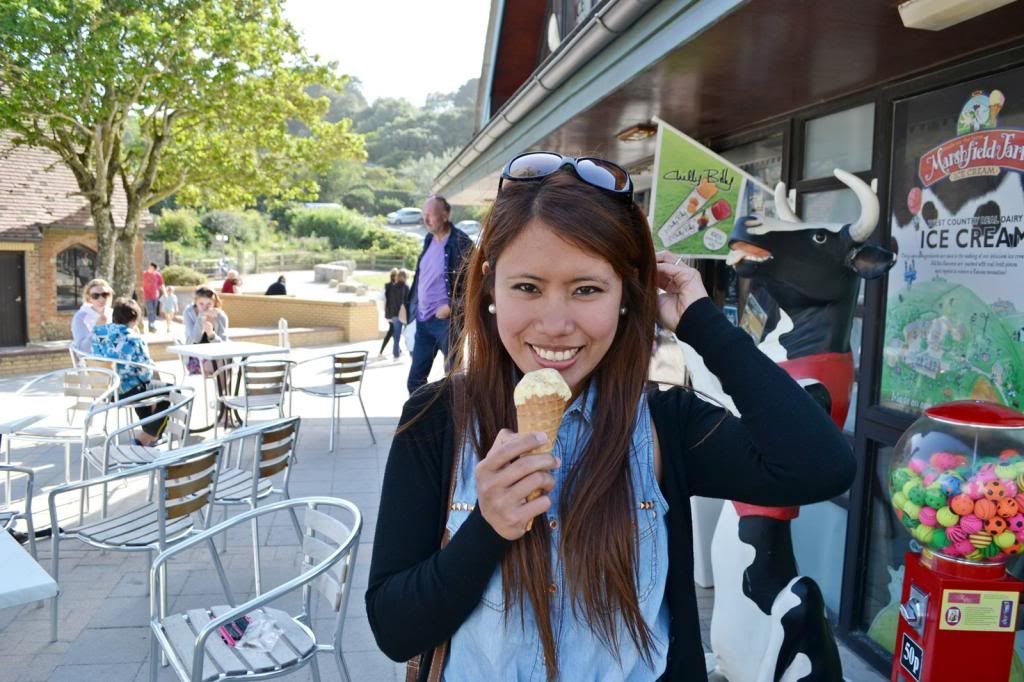 I was so eager to see the Durdle Door, that an hour trek doesn't really bother me that much. It's when I saw the long path (see photo above) that stretches high up the mountain then I realized I don't know what I got myself into. The trek wasn't really that hard, but it wasn't easy either. Would have been better if my mind, body and my poor little shoes are ready for it. But nevertheless, it's silly to come all the way here and not to go on with it.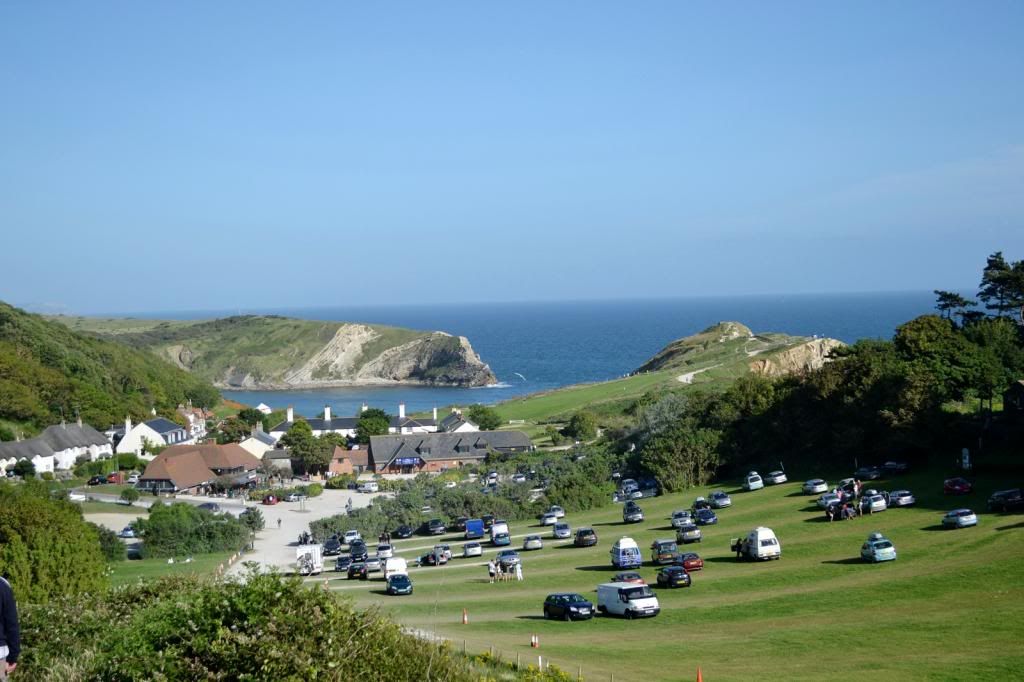 I bravely climbed up the mountain path and looking back, I can see the stunning view of Lulworth Cove from the distance. Never mind the heights, the view is simply breathtaking!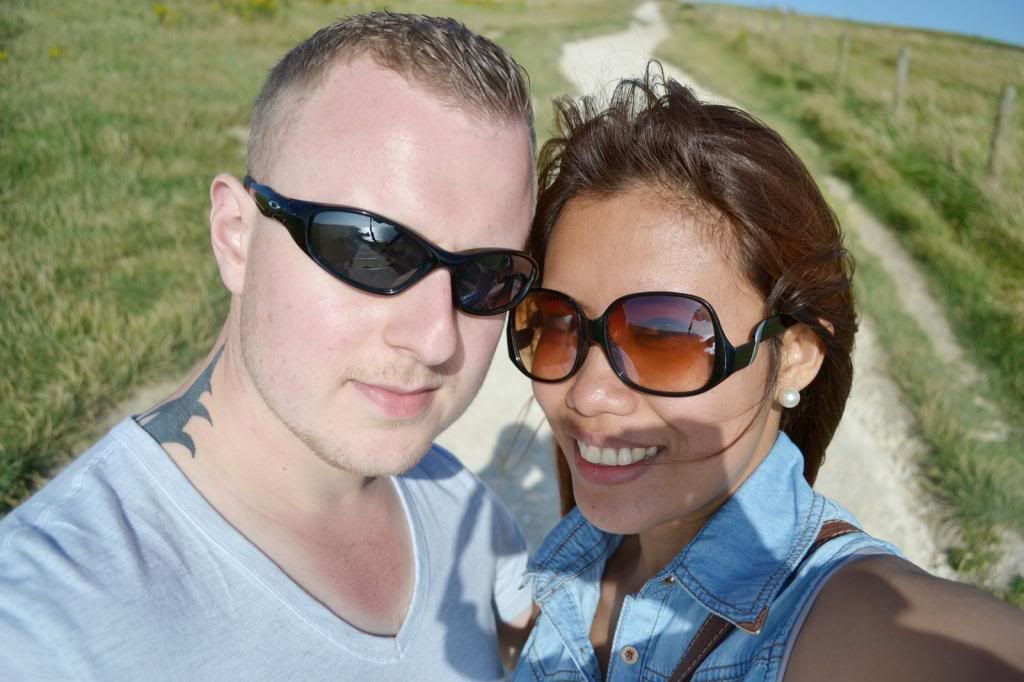 I remember the trek to be a sweet agonizing one. We were walking along an uneven path, admiring the nice view of the sea on one side and the vast fields and green cliffs the other. When I got the sight of Man of War Bay closeby, I knew my agony is going to end soon.
The name 'Durdle' is derived from the Old English 'thirl' meaning bore or drill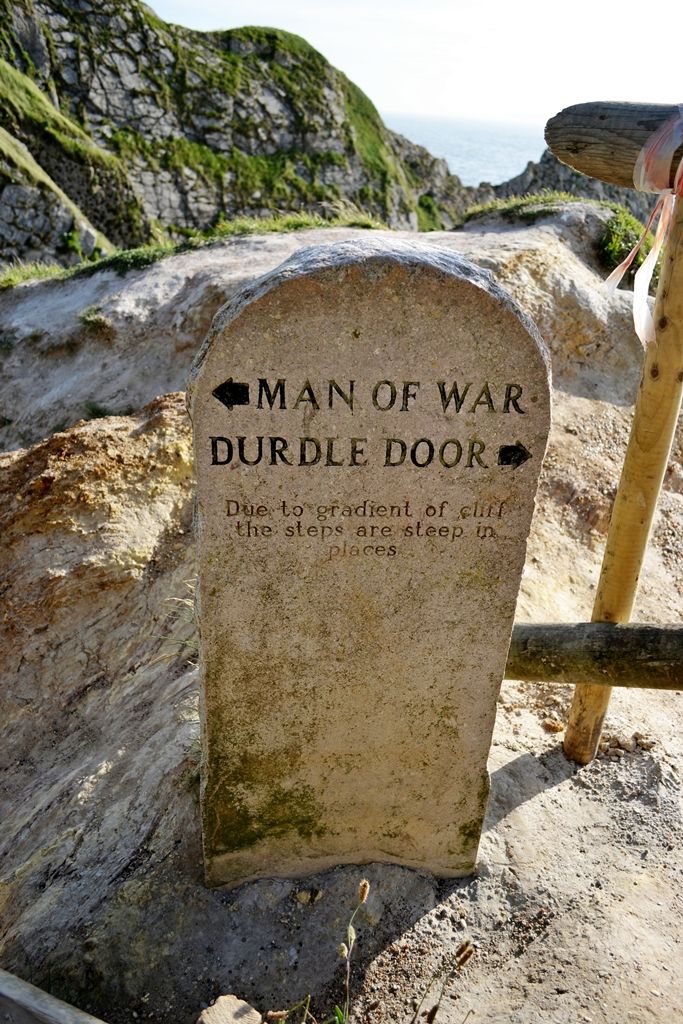 After all the feet-blistering hike, I felt so victorious when I finally saw the Durdle Door. I was so tired that I felt like jumping to the water to cool down. There is a holiday park near by, so no surprise more and more people came down later that afternoon to enjoy the beach. Staying there cuts the one hour hike to 10-15 mins, making it more ideal for families and kids. Talking about this, I have to go back the same long trail before the sun goes down. You bet I was shattered when we got home.